Sublime Summer Space Savers: 6 Perfect Petite Patios
Apr 24, 2019, 12:49 PM
With the start of summer just around the corner folks are being bombarded with tips and ideas for their backyards. Most of us love spending the warmer months outdoors – but what do you do if you have really limited outdoor space? Sure, you'd hang a chandelier bird feeder with pride and invite all your friends to join you on your new extra large outdoor sofa, but just you don't have room. Fear not. We've found six fun and easy ideas for your petite patios that'll have you saying, "space schmace". Check 'em out below and get ready for summer.


Rugged Beauty – We've all accepted the idea of outdoor furniture being more than simply plastic chairs, right? Well, we're encouraging homeowners to take this concept one step further and invest in outdoor rugs. They allow you to have more fun with your color scheme and create a cohesive look for your small space.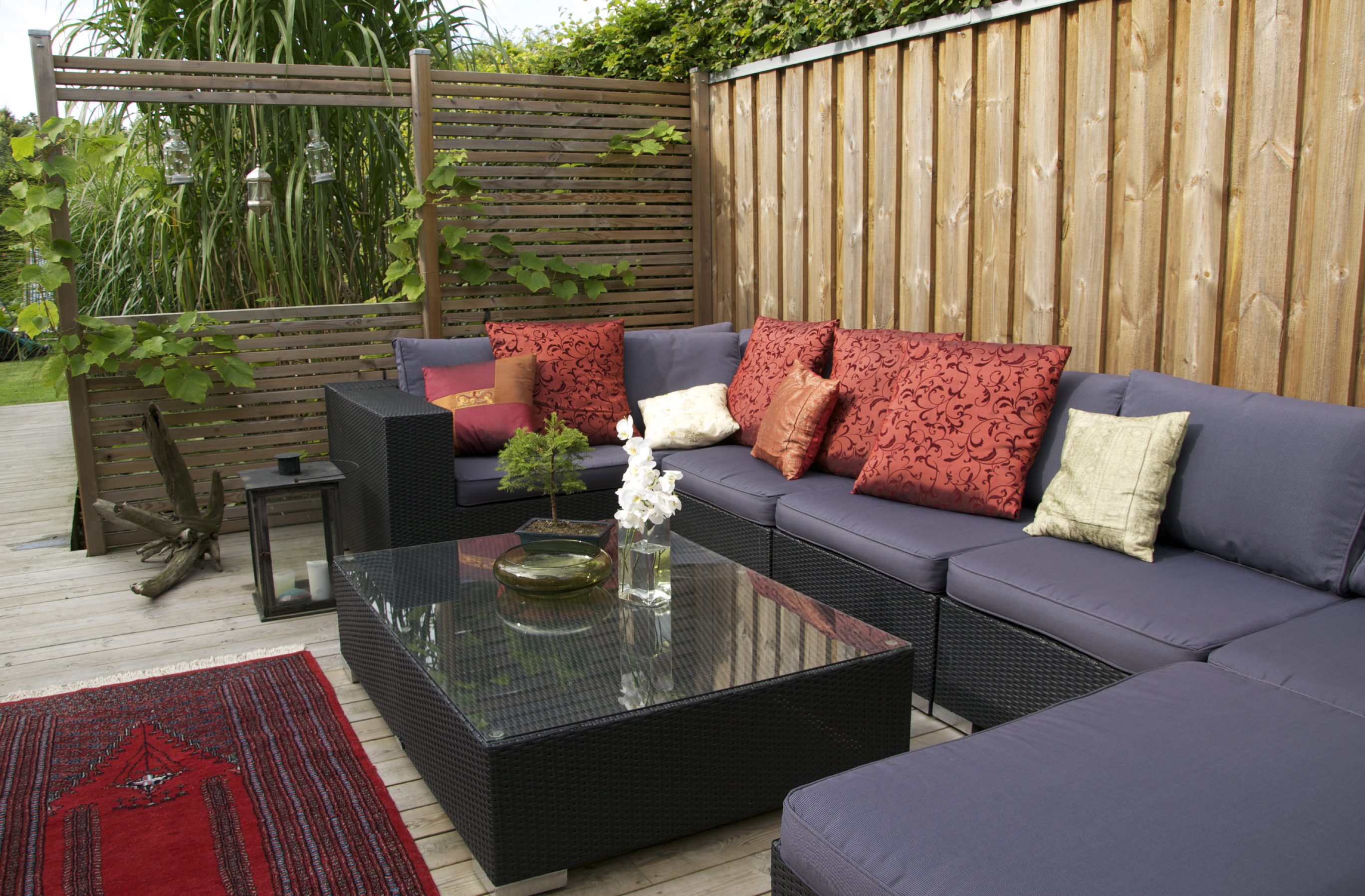 Playful Pallets – There's lots to love when it comes to pallet furniture. It's great for the environment, has such a fun and funky feel, and is fairly customizable. That last point has huge implications for your outdoor space. If you've got a little or uniquely shaped outdoor area, create furniture that'll fit it perfectly.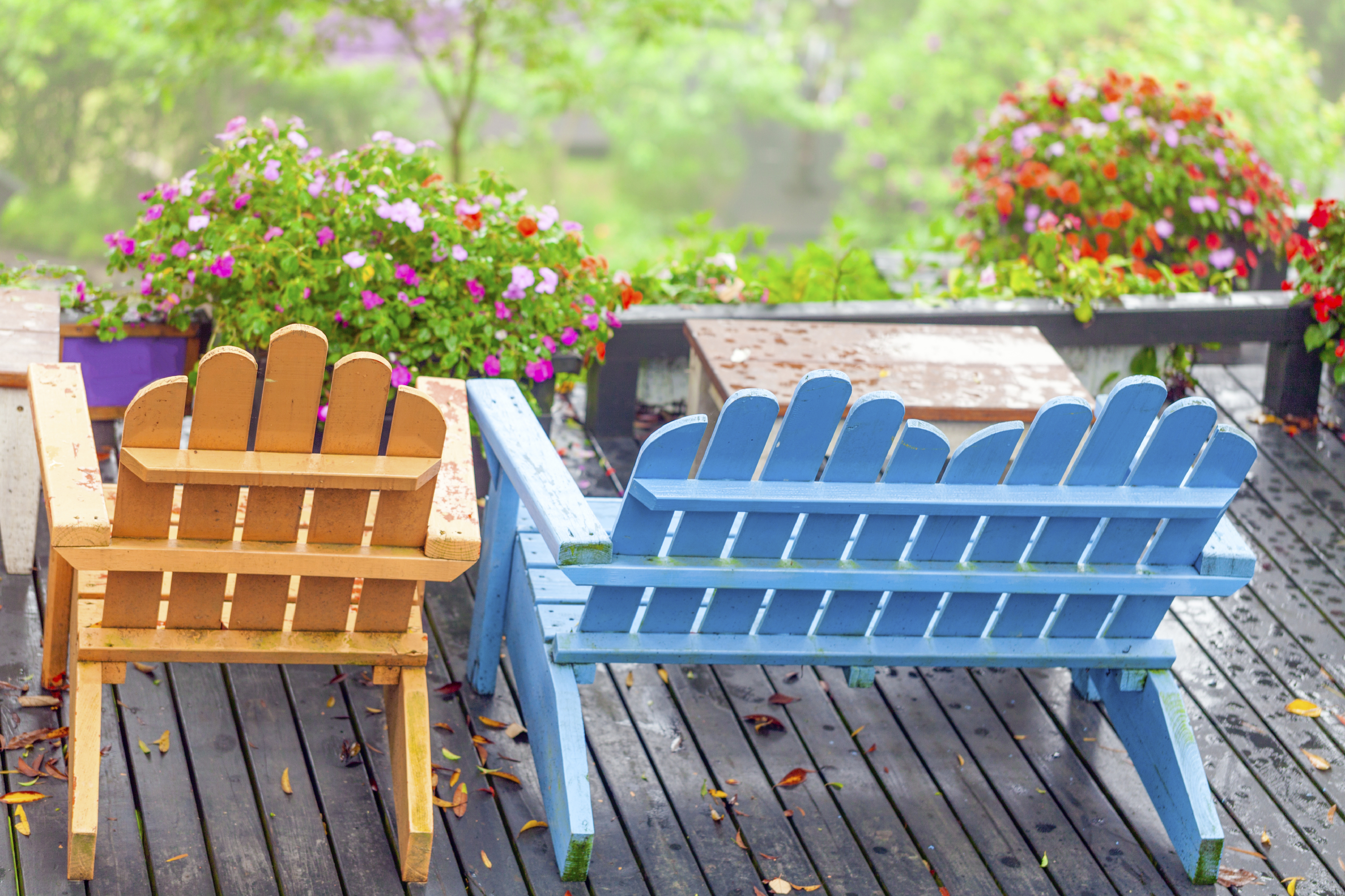 \
Textured Treat
– Add depth to your area without taking up too much room. Use blankets and pillows to create an inviting seating area, even though you don't have space for a couch. The variety in fabrics and patterns will make things more luxurious.
Harmonious Hangout
– You create the ideal space for hanging out when you make space for your stuff to hang. Maximizing vertical space can save you a lot in the long run.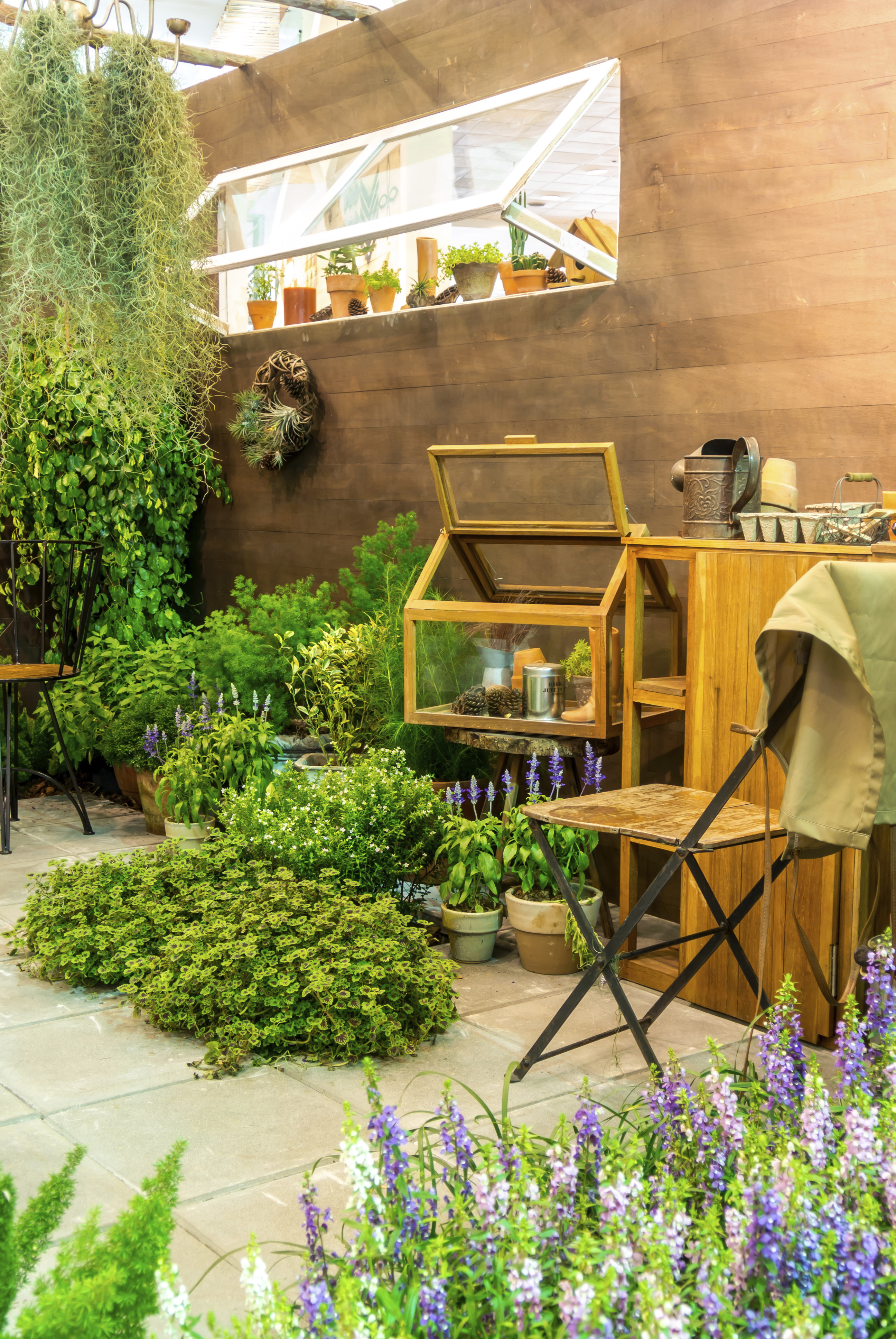 Layered Love
– Perfection is all in the details, and we're loving this tiered herb garden. Not only do the herbs add gorgeous greenery to your balcony, they'll make your cooking more delicious, and having them on a rack means you aren't sacrificing too much space.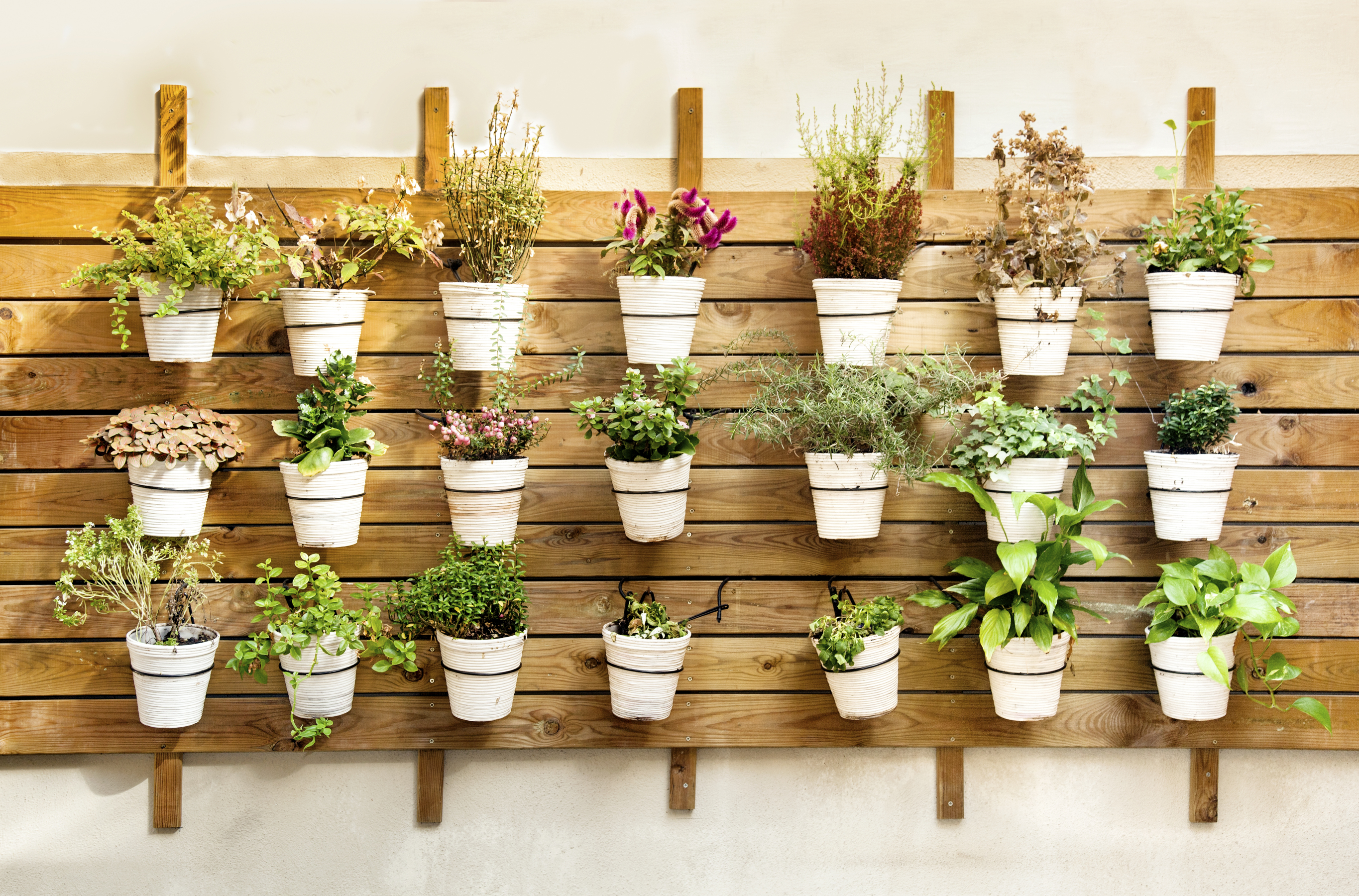 Beautiful Bed – Ok, we might never get up if we had this on our patio, but that's kind of the point, isn't it? Just because you don't have room for large furniture, doesn't mean you have to get only teeny tiny pieces. We love the idea of the "half day bed". It's a nice, big, comfy piece – it's just not as large as its counterparts.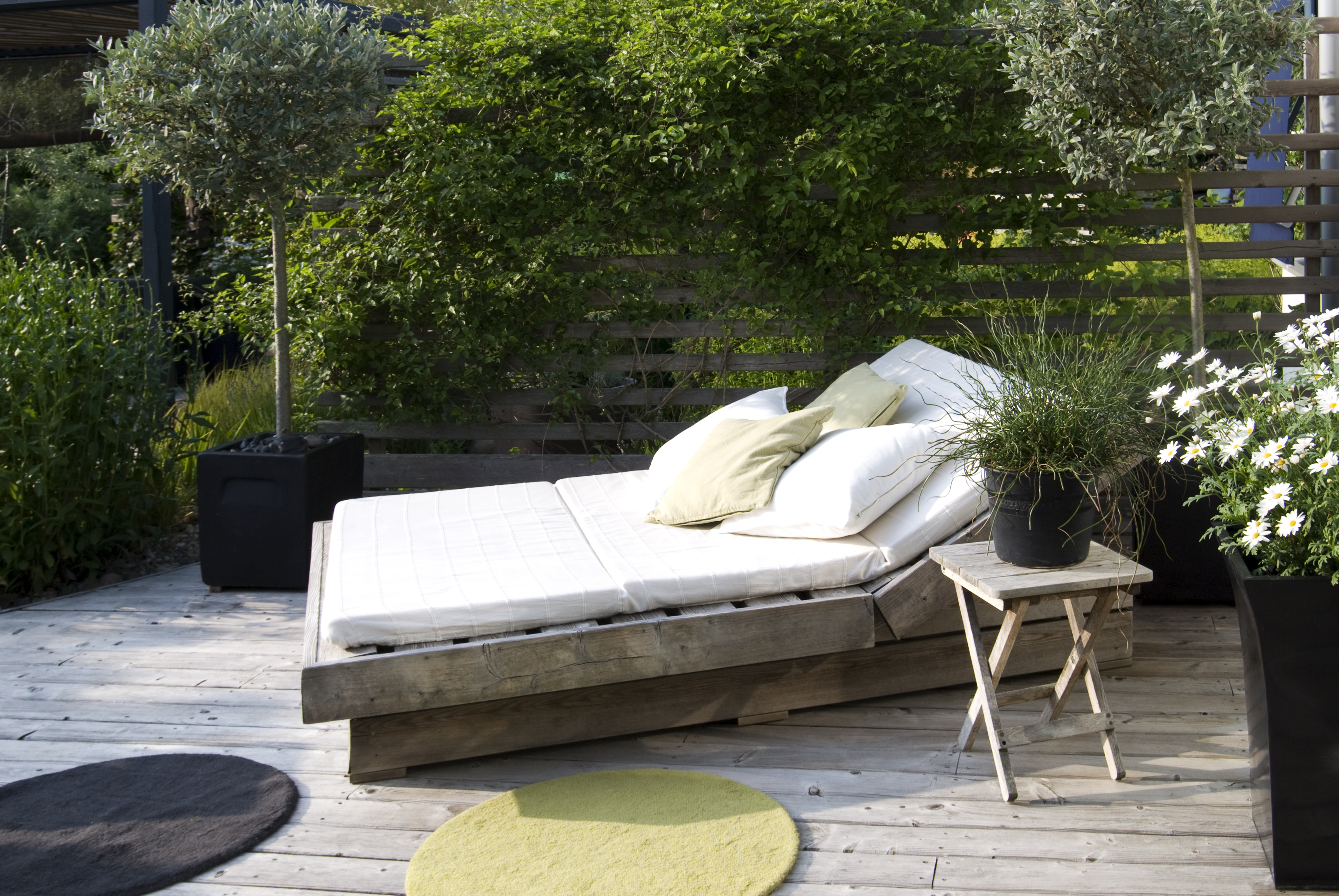 We hope these balconies have inspired you to tackle your small space and make the most out of your outdoor decor. For more tips and ideas, make sure to connect with @HomeShows on
Twitter
,
Pinterest
, and
Instagram
. Have a small space you've styled nicely? Share a snap with us! We'd love to see what you've created.