SCAM ALERT FOR EXHIBITORS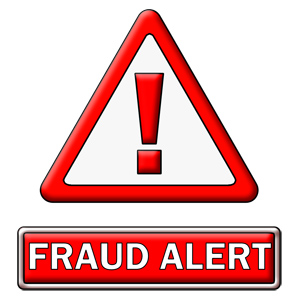 As per our privacy policy, Marketplace Events is a permission-based email sender. We do not share, rent, or sell any email lists.
2024 information will be posted closer to event dates
WELCOME TO THE EXHIBITOR KIT
*Exhibitor Kit information*
The Exhibitor Kit will not be printed or mailed to you. We are reducing our paper trail by sending out our information by email and posting these important items on our website. Follow our step by step instructions below to assure you have a well organized, successful show.

2023 EXHIBITOR MANUAL CLICK HERE
Be sure you have downloaded and read this prior to the show - includes deadline dates, tips, tricks, and all the rules/regulations of the show. Use your manual as a tool to prepare yourself for a successful show experience.
Forms and Important Information
Parking Pass: We are able to sell a 4-day parking pass for $32, or single-day passes for $8. To eliminate delays on site at move in, please ORDER AND PAY FOR PARKING AHEAD OF TIME by contacting Maddie Rice (maddier@mpeshows.com) or any member of the show team. You can pick up your passes during move in.
Click to Order Electricity for your booth: Order form to be posted soon!
Send order forms to Maddie Rice (maddier@mpeshows.com) or any member of the show team.
Have an Idea for a Stage Presentation? Click for the Stage Presentation Submission Form
WiFi: For WiFi options at the PA Farm Show Complex; note there is free WiFi available. Upgraded service is available through Comcast. Please click HERE to see the details.
SCAM WARNING
There have been a number of spam emails offering our attendee lists. These are scams and the senders are unauthorized to use the Marketplace Events' name. These scammers are attempting to receive monies from exhibiting companies without providing anything in return. These emails are not approved by Marketplace Events, and Marketplace Events would never ask for bank information or other sensitive information over email.
CLICK HERE for more information.
2024 Show Dates & Hours
Thursday, February 29, 2024
12:00 p.m. - 8:00 p.m.
Friday, March 1, 2024
10:00 a.m. - 8:00 p.m.
Saturday, March 2, 2024
10:00 a.m. - 8:00 p.m.
Sunday, March 3, 2024
10:00 a.m. - 6:00 p.m.
Move-In Map
Click HERE to open a PDF to Expand/Download/Print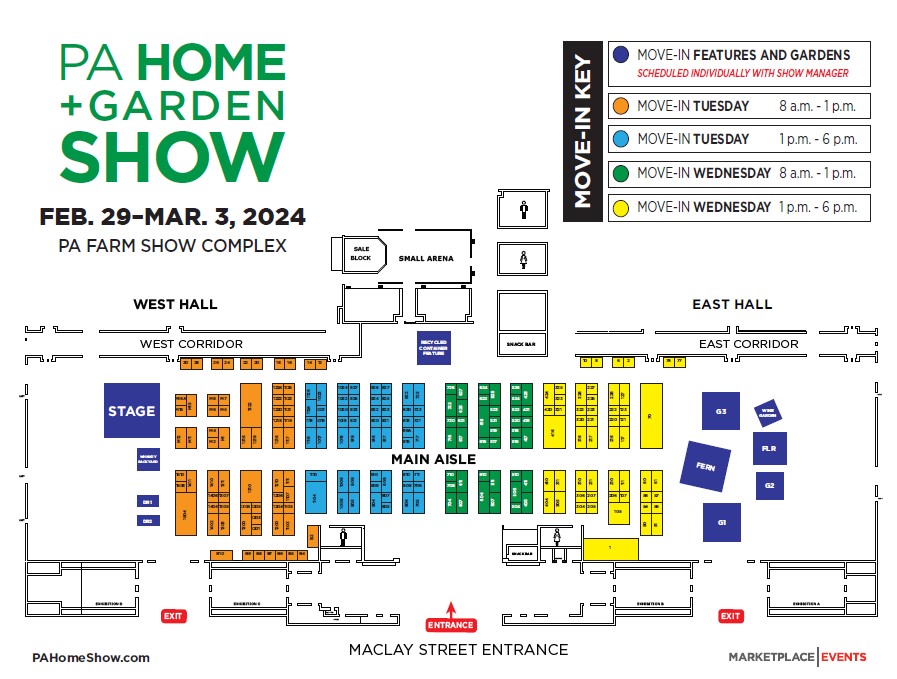 General Move-In Hours (see map for your zone)
Tuesday, February 27 8:00am - 6:00pm
Wednesday, February 28 8:00am - 6:00pm
Move-Out:
Sunday, March 3 6:00pm - 10:00pm
Monday, March 4 8:00am - 12:00noon
General Exposition Order Services
General Exposition Services (GES) offers a wide range of services and rental equipment to help make your display a success. With features including online exhibitor service kits, installation and dismantle labor, custom graphics, and a dedicated customer service team, we will help make your show a success. General Exposition Services will assist exhibitors with:
Furniture & Accessories
Carpet Prices Carpet Color Options
Signage and Hardwall Displays
Booth Cleaning Services
Installation/Dismantle Labor
Freight Services
& More (see the service kit below)
Click for GES Exhibitor Service Kit Info
GES Online Password: HOMEGARDEN23
Discount Deadline: 2024 deadlines TBD
General Exposition Services
205 Windsor Road / Limerick Business Center
Pottstown, PA 19464
Ph: 610-495-8866 / Fx: 610-495-8870
Email: info@generalexposition.com / Website: www.generalexposition.com

Updated Trailer Parking Details: Due to our show running the same dates as Horse World Expo, we are working to provide ample onsite parking to attendees. We are asking our exhibitors to park their trailers in the Elmerton Lot. This lot is located at Elmerton at Sycamore. There is no fee for trailers parked in this lot.
Directions:
- If exiting by HACC, turn right and go straight at next traffic light - this will put you on Elmerton Ave. Turn right onto Sycamore Drive. Lot will be on your right.
- If exiting onto Maclay street, turn left. At next light turn left onto Cameron Street. At 2nd traffic light turn right onto Elmerton Ave, then turn right onto Sycamore Dr. Lot will be on your right.
Map to Elmerton Lot
Click HERE for a PDF of this map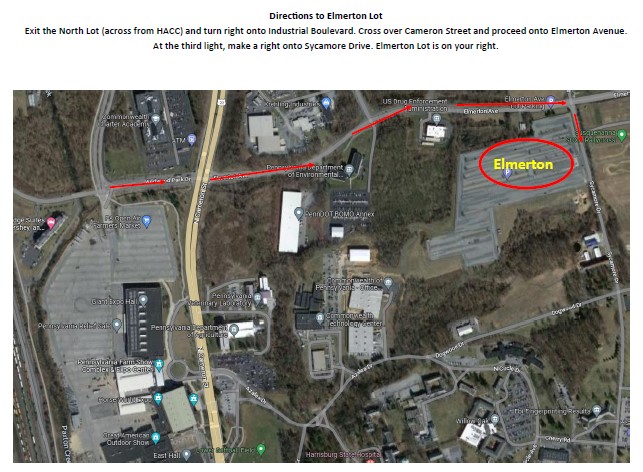 Exhibitor POV Parking:
Exhibitor Parking is available at a discounted rate of $8 per day or $32 for a 4-day pass. If you have not ordered parking passes, please do so today to prevent waiting in line onsite in the show office. Please contact a member of the show team to order.

Exhibitors will be directed to park their POV in Lot D, labeled on the map below. If Lot D is full, you can look for parking in Lot C.
Map of parking lots is below for your reference and parking attendants will be onsite for guidance.
Click HERE for a PDF of this map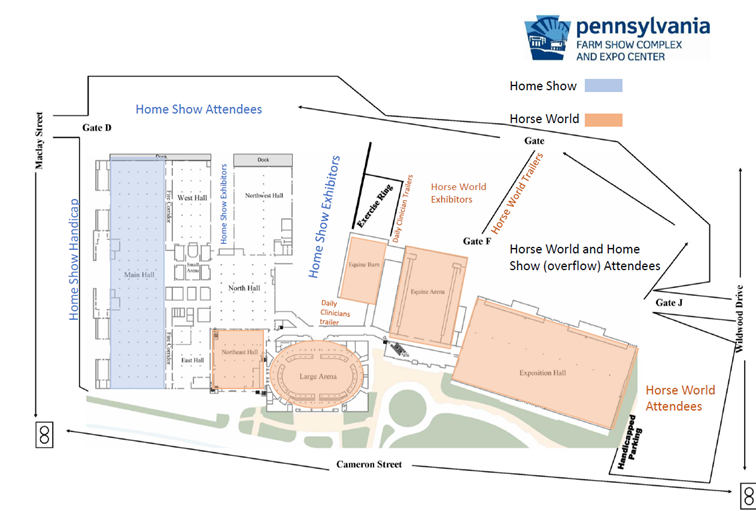 MPE Exhibit/Product Acceptability Standards For 2024 (USA)

As we enter a highly volatile political environment in advance of the 2024 General Election, Marketplace Events (MPE) wants to make clear its position on what content will not be permitted on its exhibit floors in all its US consumer home and holiday shows effective January 1, 2024. MPE shows are welcoming environments built solely to encourage face-to-face commerce. Creating respectful, safe marketplaces where our attendees and exhibitors can come together to learn, shop, compare pricing and do business together is our highest priority.

MPE's acceptability standards do not permit political candidates, parties or other groups promoting issues or ballot initiatives to participate as exhibitors. In addition, the display or sale of any products or services that are political/partisan in nature or that can be interpreted to promote, incite, or glorify hatred, violence, racial, sexual, or religious intolerance are prohibited. MPE's judgment in applying these standards will be final.

MPE maintains these policies to ensure a welcoming environment for all attendees and exhibitors.
ENHANCE YOUR COMPANY'S ONLINE EXHIBITOR LISTING
Your basic listing will be uploaded to the website when you book your booth. Within 24 hours you will receive an automated email to enhance your listing. This link can be used multiple times and you can make updates and changes to your listing until ONE day after the show commences. If you have any questions regarding the online exhibitor listing or do not receive the link, please email our digital support rep, JenK@mpeshows.com.
Need help with your listing? Read the FAQs.
Learn more about the benefits of creating your enhanced listing.
Go from basic to ENHANCED!
SOCIAL MEDIA
#LetsGetSocial
Share your show pics or your home reno projects with us.
Hashtags: #PAHomeAndGarden #HarrisburgHomeGardenShow

In efforts to protect potential joint customers from fraudulent events and scammers, we request that you do not create your own Facebook Event. This helps us manage ticket sales for the event, and ensures that our team are available to support both exhibitors and potential attendees with any questions, comments, or concerns that they have. Please feel free to reach out to your show manager or show marketing manager with your companies' Facebook page and we can add you as a co-host to the official event.
Click Here for the Social Media Marketing Kit
HOTELS
For those wishing to come early or stay over, the following lodging facilities are available in the vicinity of the Farm Show Complex:
Best Western Premier
The Central Hotel & Conference Center
800 East Park Drive Harrisburg, PA 17111
717-561-2800 – Direct
View website

Staybridge Suites Harrisburg-Hershey
920 Wildwood Park Drive Harrisburg, PA 17110
717-233-3304 – Direct Fax: 717-233-3305 – Fax
View Website
Online Reservations

Clarion Inn & Suites
150 Nationwide Drive Harrisburg, PA 17110
Reservations can be made through either number: 800-872-7776 / 717-545-9089
View website

Holiday Inn Express
7744 Linglestown Road Harrisburg, PA 17112
717-540-8400 – Direct 717-540-5553 – Fax
Fairfield Inn by Marriott Harrisburg – Hershey
1018 Briarsdale Road Harrisburg, PA 17109
Reservations can be made through either number: 717-412-4326 / 800-228-2800
View website

Holiday Inn
4021 Union Deposit Road Harrisburg, PA 17109
1-717-561-8100 – Direct 1-717-561-1357 – Fax
View website
Holiday Inn Harrisburg East
4751 Lindle Road Harrisburg, Pa
17111 717-704-0728 – Direct 717-939-5640 – Fax
View website
Holiday Inn Middletown/Harrisburg
815 South Eisenhower Blvd. Middletown, PA 17057
717-571-5056 – Phone
Email
CONGRATULATIONS!
You made it to the end! We hope that you read the exhibitor kit carefully so that you will have the needed information to prepare for a successful show.

If you have any questions, do not hesitate to contact Maddie Rice, Show Coordinator, at MaddieR@mpeshows.com or 440.591.6966