Our Favorite Cauliflower Recipes for Healthier Eating
Mar 9, 2023, 15:15 PM
Whether you're a carnivore, flexitarian or vegetarian, you're probably familiar with the low-cal and high fiber content of cauliflower. Surprisingly versatile, this keto food works as a substitute in everything from chicken wings to rice. Cauliflower can be cooked in a variety of ways, such as steaming, roasting or sautéing. It's a great side dish or take some of your favourite soup or casserole recipes and make it with cauliflower.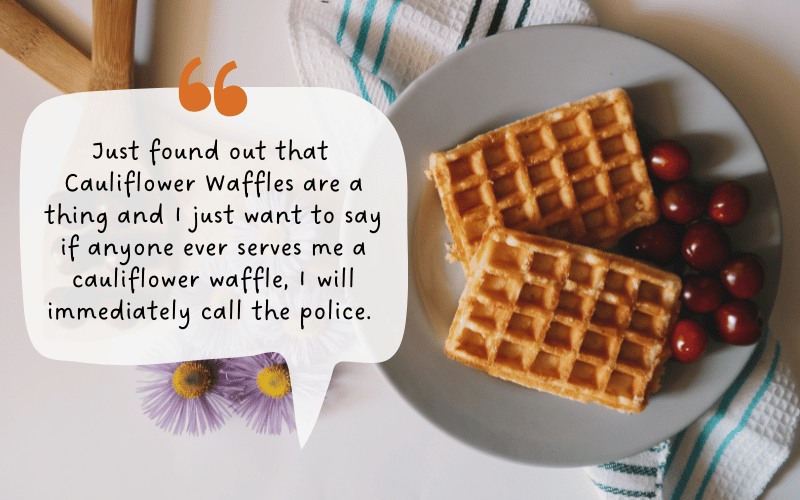 Besides being nutritious and full of antioxidants, a cup of cauliflower contains approximately 5g of carbs. Compare that to a cup of rice, which contains approximately 45g of carbs — 9x the amount of cauliflower.

Though it's not a replacement for everything, here are some of our fave cauliflower recipes you can try for healthy eating.

Baked Buffalo Cauliflower "wings"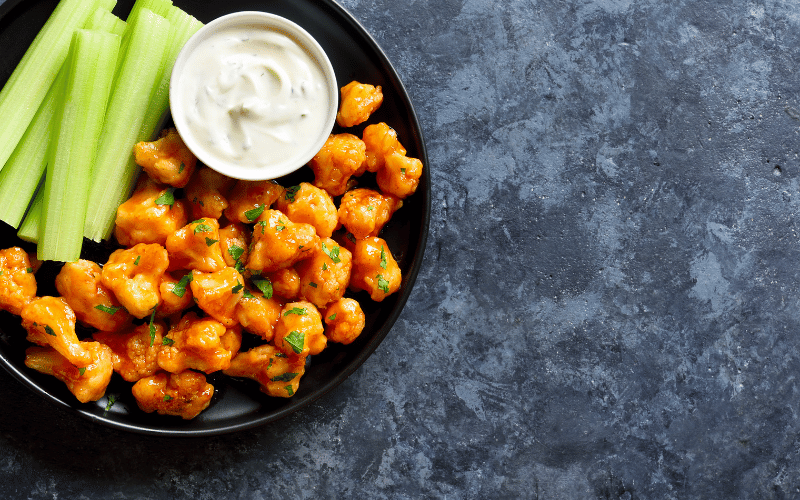 Chicken substitutes are something that have been around for a while on many restaurant menus and in the grocery store. If eating chick'n or tofu isn't your idea of a good time, you can still enjoy this spicy and delicious snack. Simply take the idea of chicken bites and make with cauliflower.
For this cauliflower recipe, chop your florets as small as you want to, and rinse them. You can either season "dry wings" with your favourite spices, and dip in your buffalo sauce after cooking, or you can toss your cauliflower in whatever sauce choice you wish and then spread it out on parchment paper to bake. If you are less concerned with the healthy part of this recipe, you can also bread it and deep fry it instead of baking in the oven. Bake for 25-30 minutes. If you are baking with a breading, you might want to increase your timing by 5 or so minutes.

"One pan meal"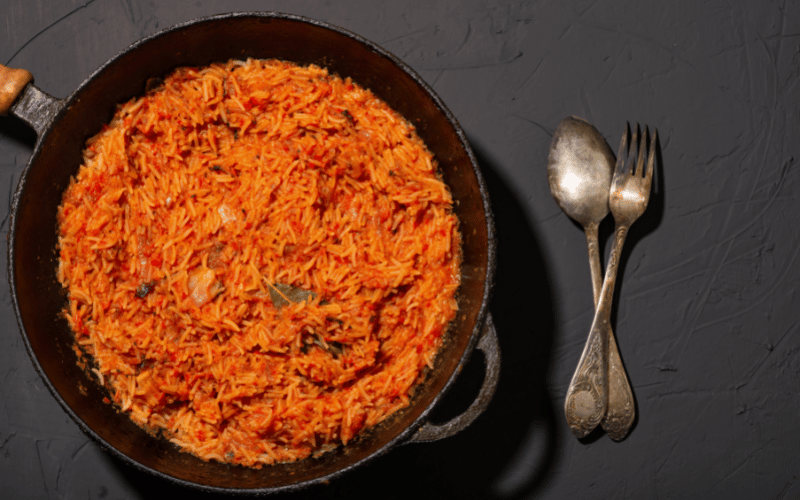 The world is your oyster with this cauliflower recipe, and you can put everything but the kitchen sink in it, or simplify it with only a few ingredients, depending on what you are in the mood for. Put your cauliflower in a food processor to turn it into fine rice-like pieces (or grab yourself a box of cauliflower rice) and cook it in a sauce pan with tomato soup on medium-low heat until the soup starts to boil. Then turn it down and let it continue to cook. At this point you can add whatever you want to it, from ground beef or shredded chicken (cook your meat beforehand), to onions, mushrooms, peppers and broccoli. When you are almost ready to eat, you can shred some cheese on top and cover with the lid, so it melts.
This recipe, courtesy of Iowa Girl Eats, can be made gluten free and vegetarian if you are entertaining guests with dietary restrictions. However, we hope you love cheese in your cauliflower recipe. Start with a large head of cauliflower until you've chopped down to about 7 cups of florets. Then you'll make a cheese sauce using gluten free flour, butter, milk and cheeses (this recipe calls for gruyere and parmesan, but you can use your favourite cheeses). Then you can season as you wish with as much or as little kick as you want. Line your casserole dish with some extra cheese, dump in your pre-cooked cauliflower and top with your cheese mixture – bake and serve.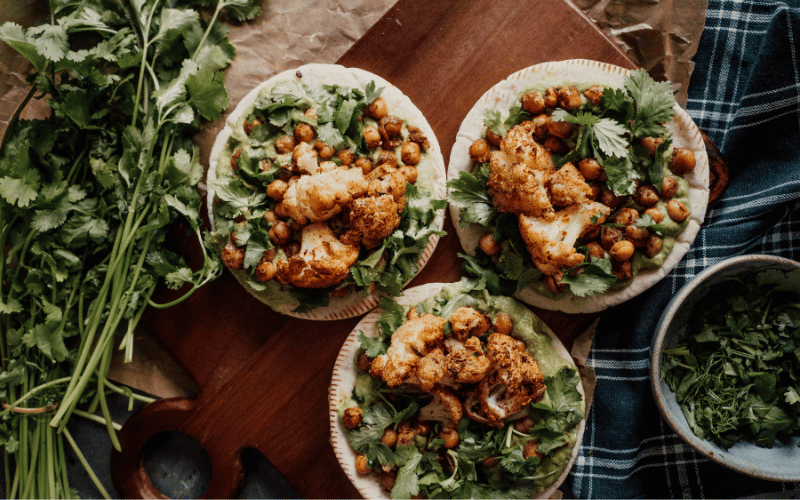 For this favourite Mexican-Thai fusion inspired recipe, c/o Vegetarian times, you can be as basic or creative as you want. Chop up your cauliflower so it's in very small manageable chunks. Toss it in your favourite sauce flavour and either bake it or fry it. Then add your favourite taco seasonings, vegetables, spices or sauces to your tortilla shell and top it with your cauliflower. If it's easier to follow a recipe, you can check out the one linked above. If you're feeling extra adventurous with your cauliflower recipes, you can try to make cauliflower-based tortilla shells.
Who doesn't love tater tots? You can take the dense, caloric potato and sub out for a delicious, and equally fun to eat snack that you make with cauliflower. Epicurious would know a thing or two about delicious food. For this cauliflower recipe, you'll need: 8oz of both cauliflower florets and coarsely chopped carrots, vegetable oil, salt, garlic, 2 types of your favourite cheeses (one should be parmesan; about 1.5 oz of each), chives, flour, breadcrumbs, eggs, whatever spices you want to season with. The perfect finger food or a clever way to get the kids to eat more vegetables. Bake for 22-25 minutes or fry over medium heat. Serve with ketchup or your other favourite dip.

If you're feeling extra lazy, you can also eat it raw dipped in your favorite hummus or chip dip.
The best part? If you have a green thumb, and relatively cool temperatures, you can also grow your own in your garden by planting in either the spring or the fall.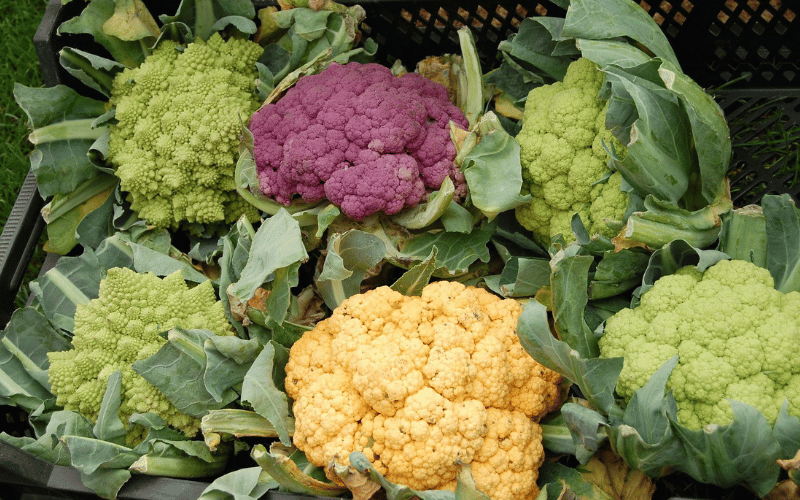 Marketplace Events produces some of the longest-running home and garden shows across North America, connecting enthusiasts with experts, products and services in dynamic face-to-face environments. Looking to talk to a garden expert about starting your very own beginner vegetable garden? Check out a nearby show.