Gym Membership or Home Gym? Reasons to build a gym at home
Jan 4, 2023, 16:15 PM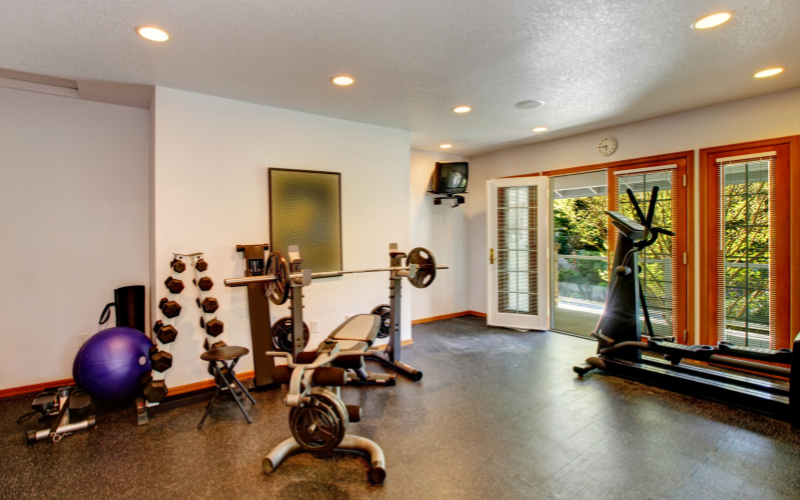 It's no surprise that the past few years has seen more and more people investing into renovating their homes – from putting in pools to upgrading their exteriors via landscaping or simply upgrading the kitchen or bathroom. Google searches for all things home improvement have skyrocketed. In addition to improving their homes, many are choosing to improve themselves. Building a home gym is one of those ways people are improving both their forever homes and their lives.

According to the IHRSA – the global health and fitness association, about 1 in 4 Americans went to a gym, exercise club or fitness studio in 2019. Data from Livestrong (Bojana Galic) tells us that those numbers increased 27% from 58 million to 73.6 million people from 2019-2020.

To build a gym, or get a gym membership? It can be difficult to decide. Marketplace Events has compiled a list of some of the reasons and considerations for doing your workout at home in your own home gym.
It's open 24/7!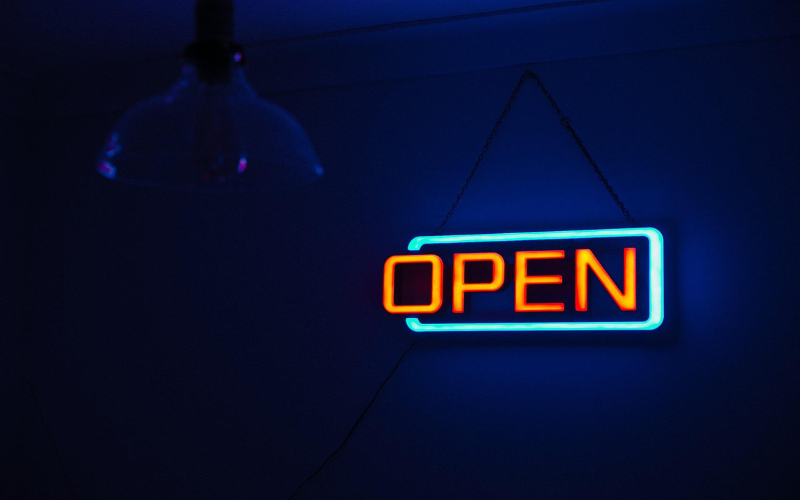 Some facilities have hours that don't work for everyone. Whether you're a 9-5er, a freelancer, a nightshift employee, or anything in between, having a gym at home means you have access to do workouts at home any time – day or night!
Save time and still get that home workout in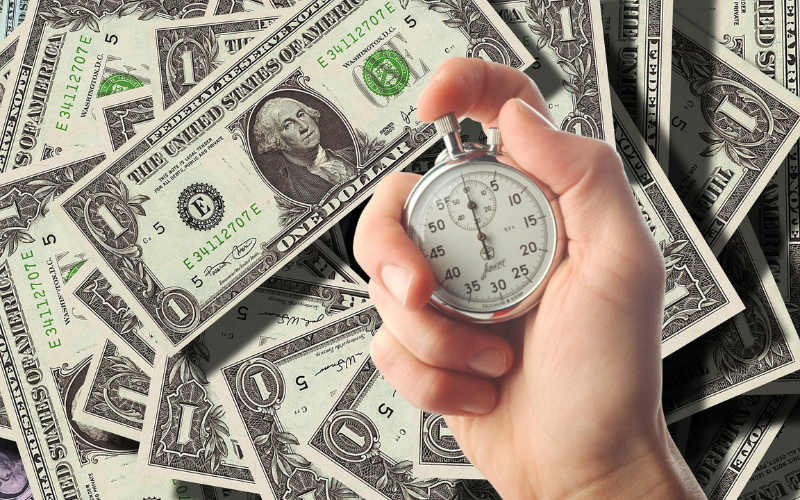 Having a gym at home means you don't have to worry about a commute or traffic. A 30-minute workout can be a 90–120-minute excursion when you factor in a lot of things outside your control so having your time back means you have less excuses and more time to workout at home! That time you just got back also translates to you doing things you want to be doing, instead of things you have to be doing.
No distractions

Having your own personal home gym also means there are no lines to use machines, no strange distractions, and you can focus all your attention on your home workout plan.

Your home workout, your way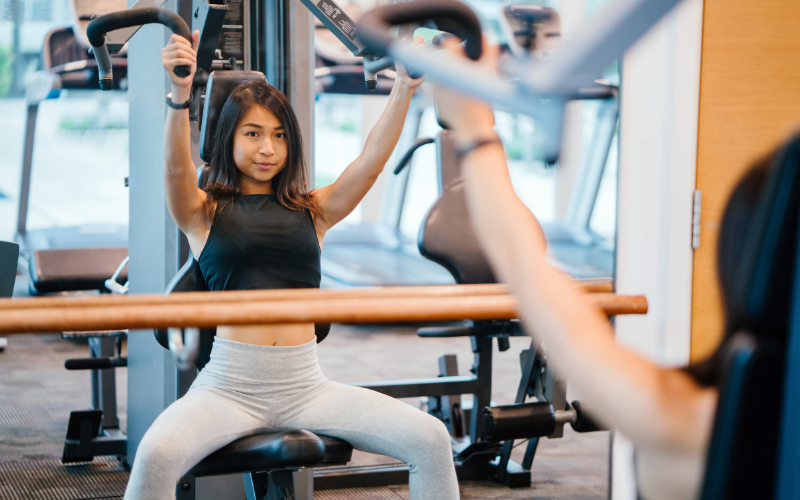 When you build a gym at home, you can work out, your way. Play your music as loud as you want, put whatever you want on TV, not worry about time limits on using certain machines. It can make the tediousness of working out a lot less painful having the additional freedom of your home workout being done completely on your terms.
Safety first!
Bad weather is one of the top reasons why people skip their workout routine. Car crashes are more common than you think – especially if you are rushing to the gym to fit a workout in a limited time window. A home gym takes the stress out of having to go somewhere to get your daily dose of fitness in.
Health & fitness for the whole family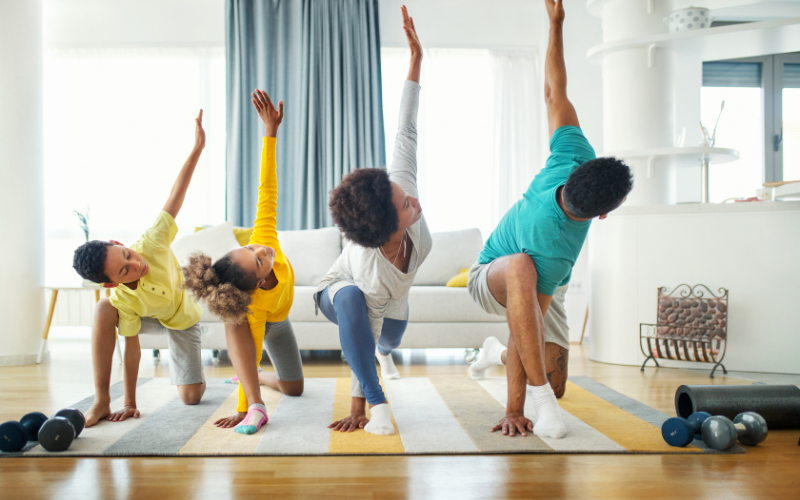 If you build a gym at home, there are no age restrictions (but we recommend supervising your children around exercise equipment), and you can make your home workouts fun by working out as a family.

Flu-Proof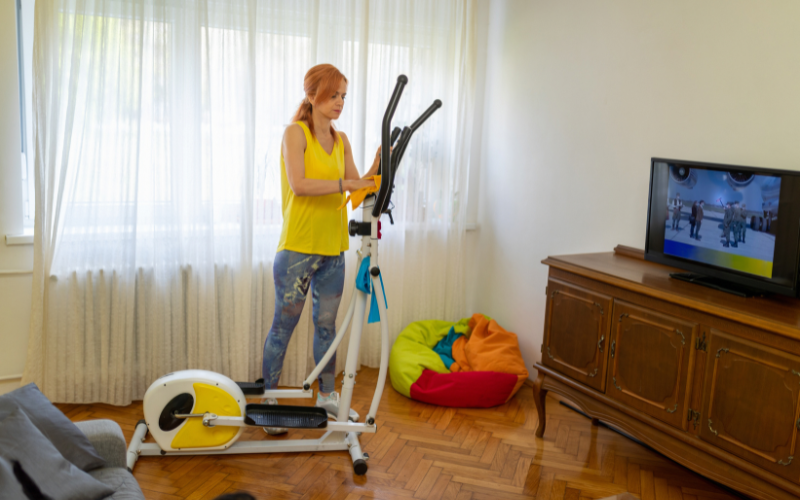 Your own personal home gym means that you can experience true social distancing – it's just you! Workout facilities can also be full of germs. With so many people using them, even with regular cleaning, it's hard to keep them truly clean. At home, you control your cleaning routine, and you control who attends your workout at home.
You could save money over time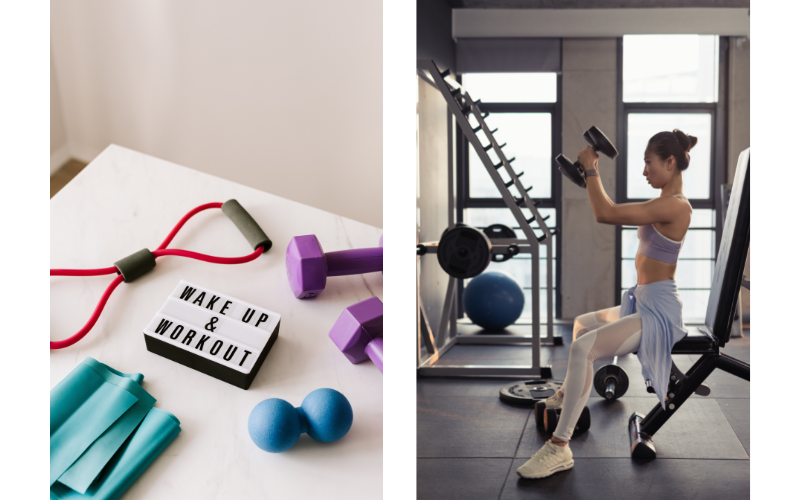 Depending on your personal fitness objectives and how you prefer to perform your workouts, when you build a gym at home, you could save money in the long run. Gym memberships in the USA can range from $170-$2860 per year depending on the type and quality of exercise facility you decide to attend. Whereas a set of barbells, a kettle bell, a jump rope, a Pilates ball, and a yoga mat will typically set you back just under a $200.00 one-time investment for your home gym. Home Workout Hack: you can get several sets of lighter-weight free weights and a set of resistance bands for less than the cost of a good quality set of barbells.
Privacy
One of the reasons excuses are often made for skipping gym-day is because we've been taught to be self-conscious, especially when we have made the decision to get back into shape after a workout hiatus. It can be embarrassing to work out in a facility around beautiful people who are in better shape than you. If you build a gym at home, it allows you to get back into a regular routine, in your own time, at your own pace, without having to worry about feelings that there are always judgemental eyes on you.

Customize it!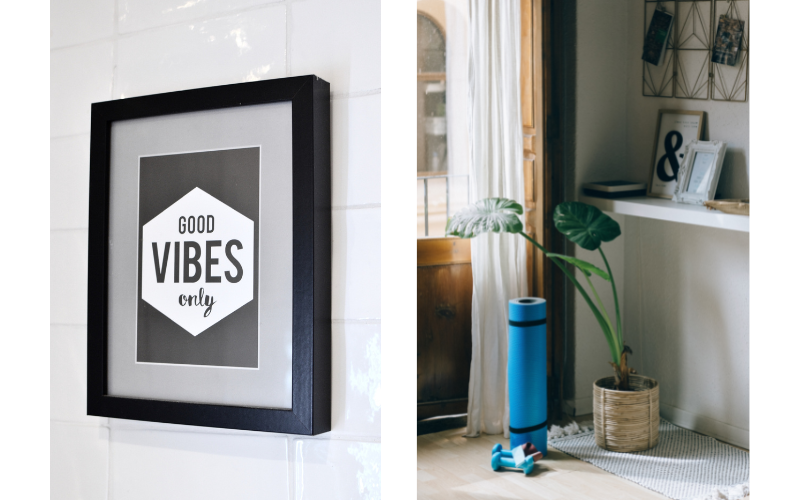 Your own personal home gym can look however you want it to. You know best what makes you comfortable and what motivates you to do that home workout. Maybe you like a lot of natural light and motivational posters on the wall. Maybe you want it to be neon green with mirrors on every wall. How about a room with plants, wall mounted speakers and a diffuser in the corner for yoga? When you build a gym, you can design it exactly to your liking.

If you've decided to take on this new, amazing project to build a home gym, check out a nearby show for inspiration, or to talk to a pro. Marketplace Events produces some of the longest-running home shows across North America, connecting enthusiasts with experts, products, and services in dynamic face-to-face environments